Welcome to Sojourn, where each of our scents tells a unique story of a city around the world.
The word Sojourn means a temporary stay in place. We believe that a fragrance can 
transport you to a different time and place, and our mission is to bring the scents of 
the world into your home. 
We curate the scents using only the finest, organic ingredients to capture the 
essence of its character and atmosphere. Our products are hand-poured with love, 
using sustainable materials that are kind to the planet.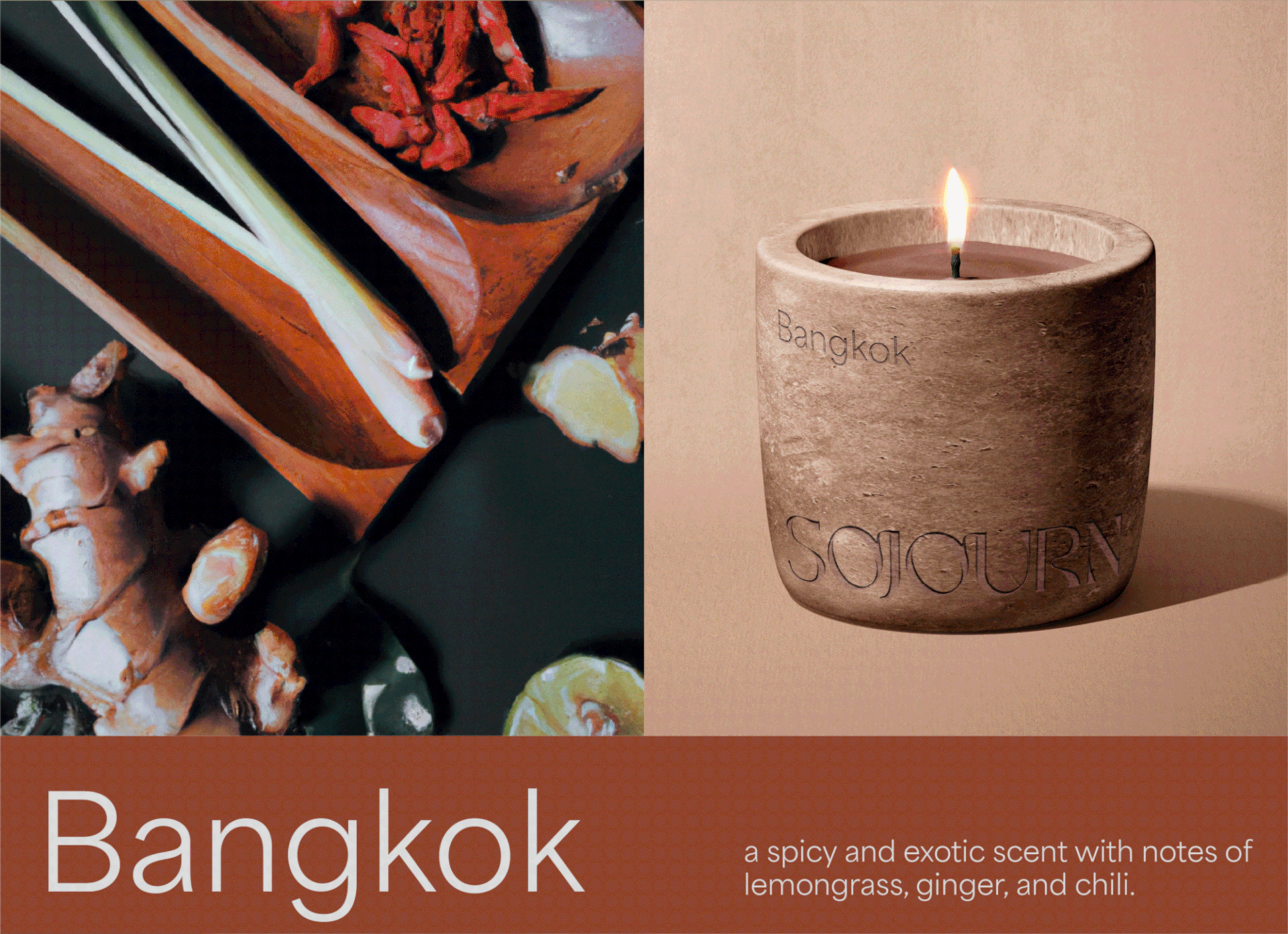 light up the Sojourn candle and let your adventure begins.